When organising and hosting an event, there's a long list of things to consider when planning for success and perfect catering is at the top of that list. Let us help make your event unforgettable by delivering a unique catering experience that will be the talking point of your celebration. As the premier Burton-Upon-Trent hog roast provider, exceptional catering comes easy to us.
Your guests will delight in watching their meal slowly spinning as it cooks before their very eyes. Our team of hog roasting and catering experts will take care of all the details so you can enjoy your party stress-free alongside your guests.
As we offer a comprehensive service to the residents of Burton-Upon-Trent and beyond, our duties extend far beyond roasting a pig on a spit. For the ultimate experience, we'll also provide you with all the trimmings that are needed to create a really unforgettable feast for your guests.
Hog roasting catering for all types of celebrations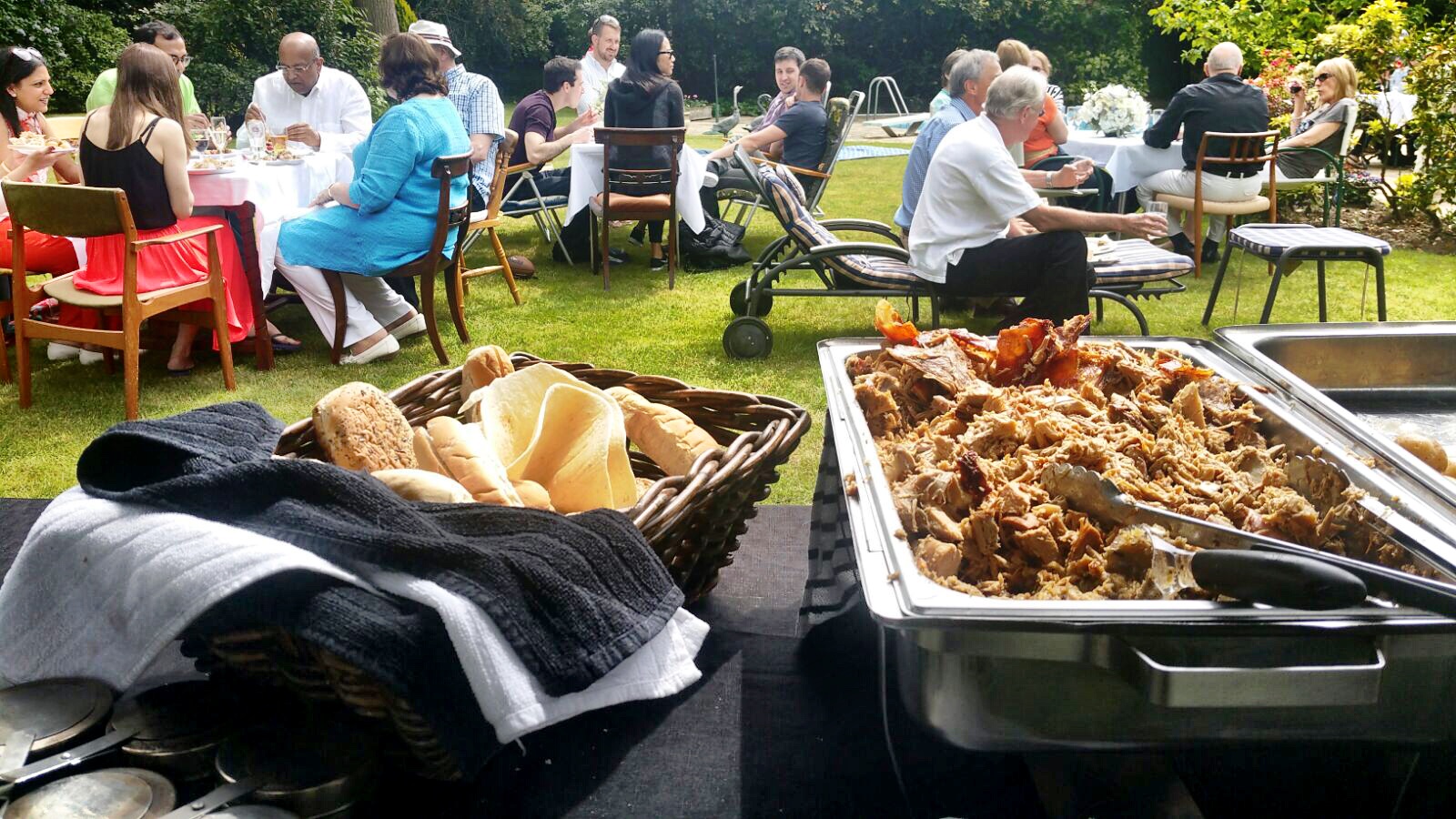 Regardless of the size and nature of your event, we can help you celebrate in style with scrumptious food and a memorable dining experience like no other. Know that our options are plentiful when it comes to the cuts of meat and accompaniments that we can provide your guests. All of the food that we provide is locally and sourced which ensures maximum freshness and the superior quality.
Our catering experts can step in on the day and let you sit back and actually enjoy your event alongside your guests. They will ensure that your guests are properly looked after in terms of the food they eat and the service that they experience. Hog roasting is such an enjoyable dining experience and there is no one that does it better than our team of pros – our past Burton-Upon-Trent customers can attest to this!
Host your own hog roast
Perhaps you've got an intimate gathering planned and you'd like to take control in the kitchen by doing the roasting? That's no problem! We make roasting your very own hog easy with our machine hire options which include us setting up the machine for you, providing you with a succulent cut of meat and coming to pick it up when your event has finished. We'll even do the cleaning of it for you too!
A mid-sized event averages £250 but prices vary depending on the number of guests. Give us a call so you can walk us through your event details and we'll give you a more precise quote.